Keep track of your Clients, Income, Expenses, and get clear insights about your business activities with invoice management solution. The ERP system by SpendFox
Simple and straightforward interface, SpendFox is easy to use, affordable, and less maintenance.
Category: Web-base, Cloud, SaaS
Website: www.spendfox.com
Price : $124 $85
Package: Lifetime Access
Expense Management
Track all your income and expenses easily with Spendfox. Our system defines which one is the expense and which one is income based on your business input and provides a report using those data. Spendfox also provides a graphical representation of income vs expense.
Invoice and Quotation
You can create an invoice with your branding and send them to your clients. Subscribers can also create a quotation using our application. All the tax percentages can be added in your admin settings and include them at the time of creating your invoices and quotations.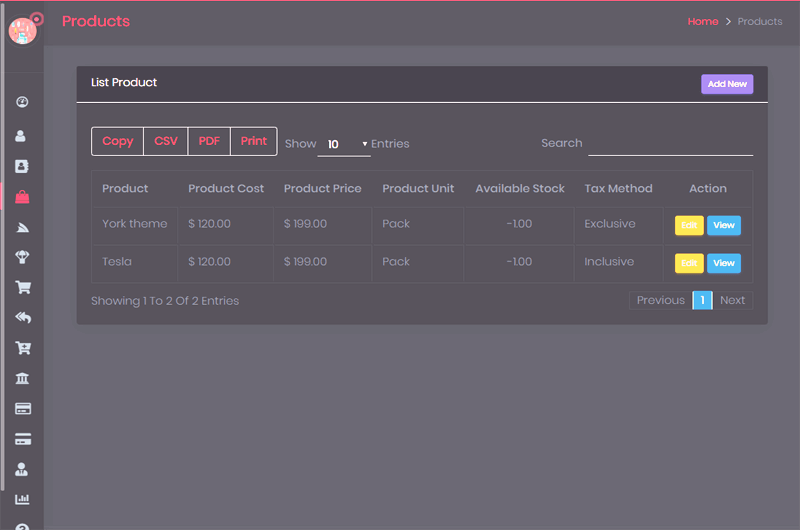 Product and Service Management
Add your products and services and manage them directly from your spendfox dashboard. You can include suppliers, product details, and include tax rates for each product and keep track of all the activities.
Staff and Customer Management
We know that creating only the admin user is not enough for maintaining a CRM, that's why we add staff and customer dashboard. Staff account is for maintaining your CRM and the customer account is for your customers to view order history, payment, quotation, etc. you can set the permissions for your staff accounts. For all subscribers options for adding staff and customer is standard.
Purchase and sales return tracking
Users can track all the purchases and sales. Not only that, Spendfox allows users to add recurring transactions in your dashboard. All your purchases and sales returns can be added and our system automatically overwrites your previous data to avoid duplication. Your reports will change according to your activities on the account.
Accept Payment
Spendfox has an option to send a payment link directly to your customers. Your customers can pay using the invoice and quotation that you send to them.